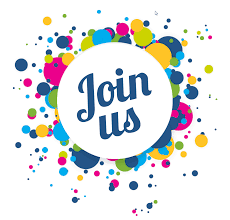 Weds. January 24, 2018
All HPAC meetings are held at the Highland Park Improvement Club, 1116 SW Holden St. Seattle, WA 98106 on the 4th Wednesday of the month (from Jan – June & Sept – October) Doors open at 6:30 – Meeting from 7:00 – 8:30 pm
Agenda Includes:
7:00p Engagement with Community Resources
Meet Lt. Ron Smith, Seattle Police Department: Reviewing current crime stats and responding to current concerns/issues
Meet the Friends of Southwest Tennis
Indoor Tennis Proposal: View short presentation about the project idea, the study findings, and start the conversation with Lisa Corbin
Meet SPU's Sharps Collection Pilot Program
Seattle Public Utilities is helping clean up Seattle through their Sharps (needles, syringes, and lancets) Pilot Program. The program, which began in August of 2016, helps mitigate sharps litter in public spaces, provides sharps drop off locations throughout the city, and training on needle disposal and safety.This training will go over further details on the program, sharps disposal and safety, and risks of bloodborne pathogens. For additional questions, please contact Alison Steinbacher (206-684-3326; alison.steinbacher@seattle.gov) or Tracy Cramer (206-684-5813; tracy.cramer@seattle.gov).

  Meet SPU's Natural Drainage Systems Program
Seattle Public Utilities (SPU) is planning to build natural drainage systems in your neighborhood in 2019.
SPU has identified streets in the Longfellow Creek Basin that are technically feasible to construct natural drainage systems, and have surveyed residents on those streets to identify existing drainage issues and gauge where there is support for these systems
SPU will know what streets will proceed to design in spring of 2018
Construction will begin in 2019
7:50p Community Announcements
HPIC
Other
7:55p HPAC Executive Committee Updates
HPAC Draft Bylaws Update: it has been 14 years, since HPAC Bylaws have been updated).

Please review the current draft of our updated Bylaws via downloador view on on website – all draft changes are in RED.
Please submit comments, concerns, additions, or suggested changes at our 

Jan 24

th meeting (see details below) or via email by 

Jan 25

 to hpacchair@gmail.com.

Bylaws to be presented and voted at our Annual Meeting on Weds. February 28, 2018.

Nominations for Co-chairs & other positions – vote to be in Feb. 
To nominate yourself and/or another HPAC member – please provide either via email to hpacchair@gmail.com or verbally in person at Jan or Feb meetings: Name, position sought, email, phone, address, and up to a 75 word response to the following:

What lived/professional skills, experiences, and resources would you bring to the position sought?
What do you like about the Highland Park community?
What could be one improved in Highland Park? How much time a month can you commit to meetings and serving the mission of HPAC? 
8:00p New Standing Committees Meet: Neighborhood Infrastructure & Neighborhood Engagement
1) Neighborhood Infrastructure- this committee will address issues of streets/sidewalks, transit, crosswalks, HP/SW Holden/curb cuts, traffic signals: key responsibilities can include applying for Neighborhood funding, developing campaigns, outreaching to City departments, educating policymakers.
Potential Issue Areas to Address
2) Neighborhood Engagement – this committee will address issues of community engagement including safety/crime/SPD, encampments, SPU, beautification, parks, trails, trash, events, and environmental issues: key responsibilities can include applying for Neighborhood funding, coalition building with other neighborhood groups, outreaching to City departments, developing projects, and engaging neighbors.
Potential Issue Areas to Address
Next Meeting is our Annual Meeting on Weds. 

February 28, 2018

.